new arrival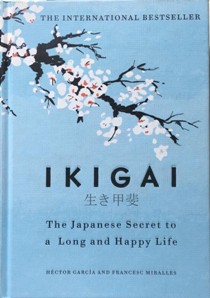 Ikigai
Published :
2017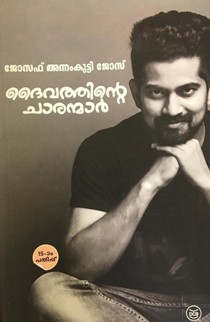 Daivathinte Charanmar
Published :
2020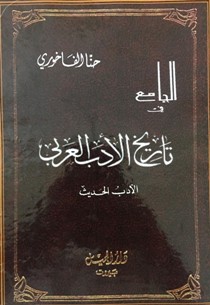 History of Arabic Literature
Published :
2020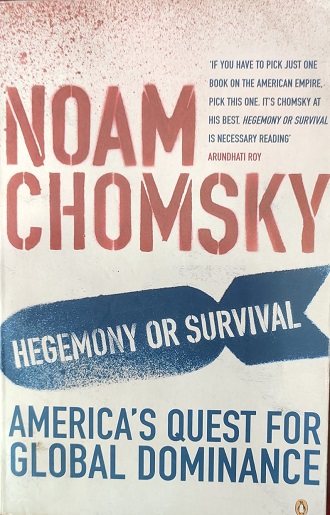 Hegemony of Survival
Published :
2003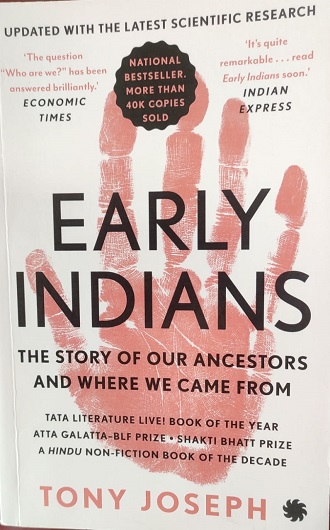 Early Indians
Published :
2021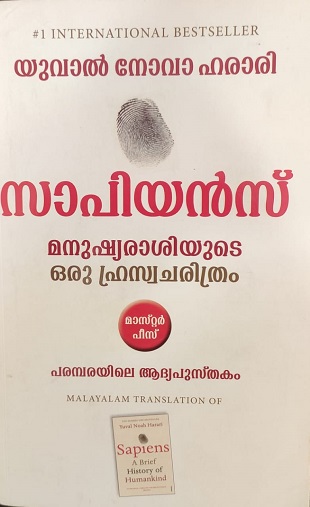 Sapiens (Malayalam Translation)
Published :
2019
Mission
To widen the frontiers of students' academic knowledge and inculcate research aptitude among students.

Vision
To set an ambience for meaningful academic deliberations, engagement and discourses by making the latest books accessible to students from divers branches of learning.
College Library
KTM College library and reading room started functioning in the year 1995, the same year the College took inception. The library that was started with a small number of titles operated from the first floor of the College office building. The library was housed in the same building till it was shifted to the newly started research block in 2019. The library keeps a collection of 11000 titles covering various branches of learning. The library subscribes to 3 English dailies and 4 vernacular news papers. The number of academic journals and magazines, the library subscribes to is respectively 5 and 6. The library area has an expanse of 1800 sq.ft. Entry to the library for staff and students is allowed on production of ID Card. The College is invested with a Digital Library which has a Digital Collection Repository of 500 books and e-question papers. Apart from this, the library is a subscriber of INFLIBNET and has access to three to four million e books and 6000+ e journals through the N-LIST. To promote e-reading the library has also procured a couple of Kindle e- readers. New titles are purchased as e versions on kindle. KOHA is the software used for library automation .Library also has a collection of rare books and a separate rack for manuscripts. Bar code system is used in the library for easy access of resources and the library maintains a Blog titled KTBLOG. There is an e -Resource Corner with free internet facility, CAS, Bibliographic services, information display and e- Magazine. Braille software is available for visually challenged students. KTER–the College readers club has successfully been launched for promoting reading habits.

LIBRARY HOUR:
Working Days 8.15 AM to 5.15 PM
Saturday: 9.00 AM to 3.00 PM
Library facilities
• Latest and upgraded version of KOHA ILM software version 18.11
• Bar code system
• E-learning facility with 4 systems and Wi-Fi access
• Web OPAC (Online Searching facility for students and teachers)
• Digital library and Institutional repository with D Space Digital Library software
• E-Books- 40,00,000 and E-Journals 6000+ (INFLIBNET-NLIST)
• New Arrival display
• Photocopying, Printing and Scanning facility
• Locker facility
• CCTV surveillance
• Manuscript text wall
• Career Corner: Exclusive collection of career oriented books and Journals
• Reading Corner: Exclusive literature collection in different languages such as English, Malayalam and Arabic
• Software and specific area for differently able students
• Plagiarism checking service for Students, teachers and research scholars using URKUND software